Scholarship Funds
The Great Blue Heron Fund

The opportunity to learn and play in nature is a right, not a privilege. Yet for thousands of young people in our region, time spent outside is at an all-time low. VWS's nature connection programs are extremely popular, and we want to ensure that every child can attend, regardless of their family's economic situation.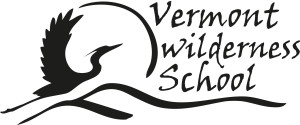 The Great Blue Heron Fund provides over $30,000 per year in scholarship funds so that children, adults, and families can participate in VWS programs.
At an important moment in 1999, a Great Blue Heron flew over our assembled circle of children and adults. Other Great Blues have appeared repeatedly since then throughout our school's history, and we honor them with in our school logo and with this fund. As the Great Blu Heron has taken care of us, we seek to take care of each other.
To apply for a scholarship, complete a registration form for the program in which you'd like to participate: Foxwalk Forest School, Great Blue Heron Community School (formerly Oyase), Wild Turkeys, Otter Day Camp, Shambhala Warrior & Nature Camp, Art of Mentoring, Essentials of Resilient Community, and Lynx Tracking Expedition.
Ingwe's Path Scholarship Fund
Since 2007 the Ingwe's Path Scholarship Fund has awarded scholarships for participation in nature awareness and mentoring programs around the region. Today the fund allows our dedicated VWS staff members to further their professional development by taking trainings and apprenticeships offered at other schools and programs.
Ingwe was one of the elders and mentors of our school.  He passed away in 2005 at the age of 91, after a lifetime of mentoring people of all ages into deep connections with the Earth, each other, and themselves. We are grateful to his wife, Elizabeth Powell, for allowing us to honor his memory by giving his name to this scholarship fund.
We welcome donations to these VWS Scholarship Funds.  Thank you!