Introduction to Nature Connection Mentoring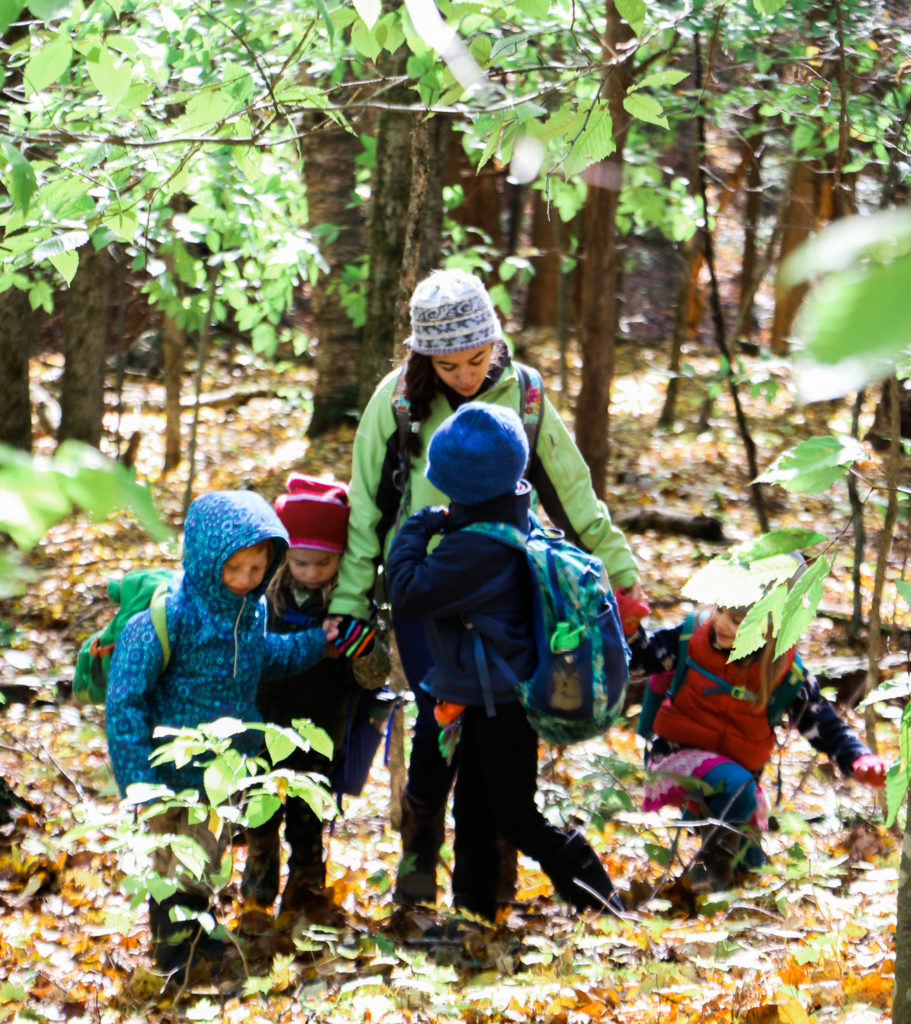 Instructor Amy Hyatt will introduce nature connection mentoring practices and approaches while also surveying the history and current state of the field. Join this workshop that blends online instruction/group discussion with outdoor individual practice!
Enrollment: Closed. Sign up for future notifications using the Interest form link below.
When: Saturday, December 10 & Sunday, December 11, 2022
Format: This two-day workshop includes six Zoom calls (60-90 min each) interspersed with six hours of activities for you to do outdoors on your own.
Where: Your home (or other preferred spot with good internet access)
Who: Adults
Cost: $185 – 275. Actual per-person cost is $225.  Scholarship and reparations funds are available.
To Enroll: 
Complete the registration form below.
Make your payment.

Make a secure online payment via the PayPal box on the righthand side of this page OR;
Send a check payable to "Vermont Wilderness School" to: Vermont Wilderness School, P.O. Box 2585, Brattleboro, VT 05303.
Full payment or 1st installment of payment plan due by Nov 15.
Complete a Medical Form / Waiver by clicking the tab at the bottom of this page.
Program Overview:
The past twenty years have seen a proliferation of outdoor programs using "nature connection mentoring"— an approach grounded in natural cycles and the strengthening of community through long-term intergenerational mentoring.
A major influence in these programs has been the "coyote mentoring" approach, popularized by Jon Young and the book Coyote's Guide to Connecting with Nature. Many programs, including ours at the Vermont Wilderness School, blend coyote mentoring with other approaches to outdoor education. The broader field of nature connection mentoring is experiencing rapid expansion, a diversification of approaches, and a robust debate about its relationship to the societal imperatives of equity, racial justice, and decolonization.  
This workshop is the first in the Foundations of Nature Connection Mentoring series, designed that help participants to deepen their capacity for nature mentoring.
This workshop is designed for:
• educators looking to build their skills and/or develop nature connection programs;
• individuals looking to integrate nature connection practices in their own lives;
• people who are curious to learn more about the history and future of this field.
Bring your questions, your challenges, and the context in which you are applying this!  
Facilitator Bio: 
Amy Hyatt has been involved in nature connection mentoring since 2001, when she began as a participant and apprentice. Amy was one of the first women facilitators and leaders of the Art of Mentoring, an intergenerational weeklong workshop in nature connection mentoring. For over 15 years she has been designing and directing youth and adult programs at the Vermont Wilderness School. In recent years Amy joined the board of the national Nature Connection Network, playing an active role in current movement dialogues around decolonization and anti-racism. Amy is of mixed European ancestry. She grew up with attention on challenging inequalities in race, class and gender in our everyday lives. At age 19, she began encountering indigenous people who engaged her with everyday issues of colonization, cultural appropriation and decolonization. She has humbly continued to ask the questions and seek to make changes creating more equity, a sense of welcome and safety for people of different backgrounds, and a sense of trust and allyship in working together for the children and future generations on this Earth.  
Curious whether this workshop is a fit for you? Contact us at office@vermontwildernessschool.org.
To receive email notifications about this program (save the dates, opening of registration, etc.), sign up here.