Scholarships & Reparations Fund
Great Blue Heron Scholarship Fund

The opportunity to learn and play in nature is a right, not a privilege. Yet for thousands of young people in our region, time spent outside is at an all-time low. VWS's nature connection programs are extremely popular, and we want to ensure that every child can attend, regardless of their family's economic situation.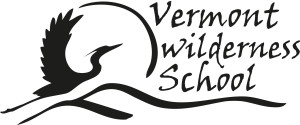 The Great Blue Heron Fund provides over $30,000 per year in scholarship funds so that children, adults, and families can participate in VWS programs.
At an important moment in 1999, a Great Blue Heron flew over our assembled circle of children and adults. Other Great Blues have appeared repeatedly since then throughout our school's history, and we honor them with in our school logo and with this fund. As the Great Blue Heron has taken care of us, we seek to take care of each other.
To apply for a scholarship, complete a registration form for the program in which you'd like to participate.
BIPOC Reparations Fund
The Reparations Fund at VWS provides funding for self-identified BIPOC (Black, Indigenous, & People of Color) individuals to participate in VWS programs.  
These funds are offered in acknowledgement of the need to undo systemic racism and colonization. VWS is a program operating on unceded Indigenous land and functioning within a colonizing system built with enslaved Black labor.  
Reparations are a crucial part of a larger effort to give back land and lifeways to Black, Indigenous, and People of Color.  Our Reparations fund is an effort to contribute towards that larger goal.
This is not a scholarship fund, and it is not based on the financial situation of the participant. 
Currently the Fund's budget is $10,000 per year.
To select this option, complete a registration form for the program in which you'd like to participate.
We warmly welcome donations to these Funds.  Thank you!