Introduction to Nature Connection Mentoring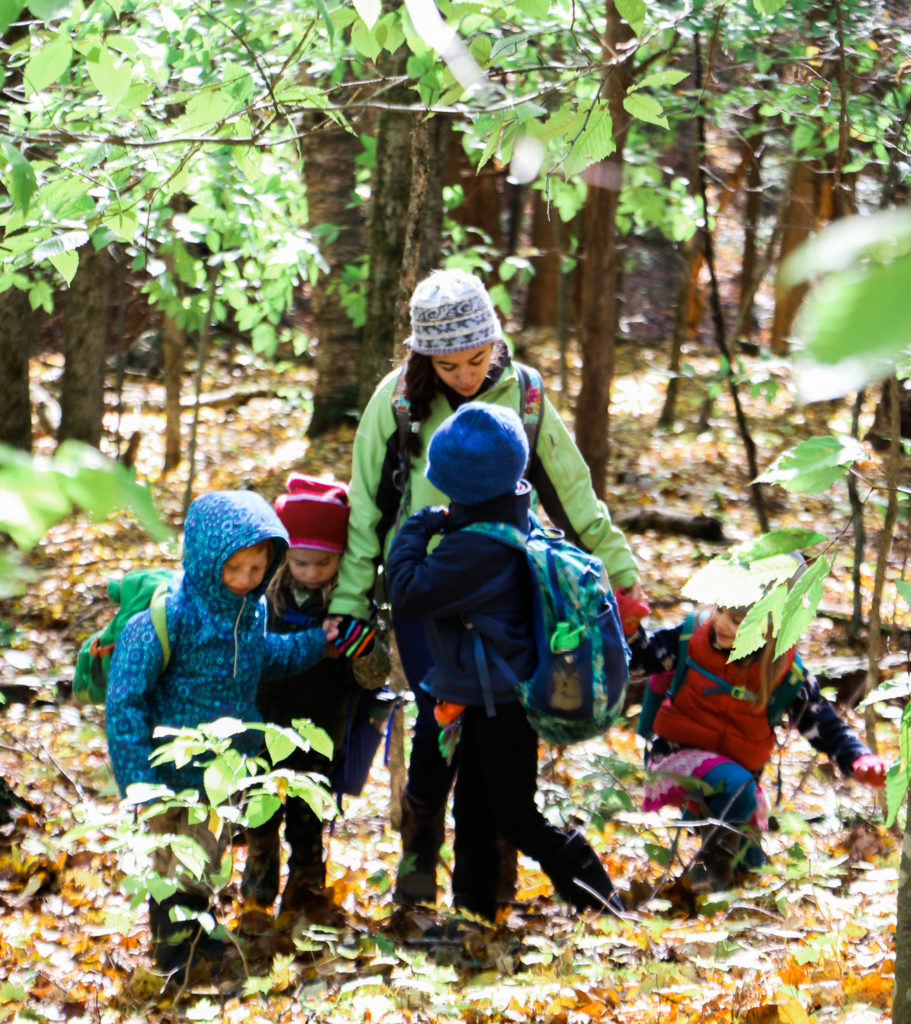 Instructor Amy Hyatt will introduce nature connection mentoring practices and approaches while also surveying the history and current state of the field. Join this workshop that blends instruction/group discussion with outdoor individual practice!
Enrollment: CLOSED
When: Fall 2023
Where: IN PERSON • within 30 minutes of Brattleboro, VT
Who: Adults (Age 16+). Open to all levels of experience.
Cost: $185 – 275. Actual per-person cost is $225.  Scholarship and reparations funds are available.
To Enroll: 
Complete the registration form below.
Make your payment.

Make a secure online payment via the PayPal box at the bottom of this page
Send a check payable to "Vermont Wilderness School" to: Vermont Wilderness School, P.O. Box 2585, Brattleboro, VT 05303.
Complete a Medical Form / Waiver by clicking the tab at the bottom of this page.
Read our scholarship and cancellation policies for more information.
Program Overview:
Introduction to Nature Connection Mentoring is part of the Foundations of Nature Connection Mentoring series.
Course Description
Expect to be outside both days. You are responsible for your meals and housing for the weekend. VWS can provide registrants with a list of lodging recommendations, including nearby motels, hotels, and camping options.
This workshop is designed for:
• educators looking to build their skills and/or develop nature connection programs;
• individuals looking to integrate nature connection practices in their own lives;
• people who are curious to learn more about the history and future of this field.
Bring your questions, your challenges, and the context in which you are applying this!  
Instructor Bio: 
Amy Hyatt has been involved in nature connection mentoring since 2001, when she began as a participant and apprentice. Amy was one of the first women facilitators and leaders of the Art of Mentoring, an intergenerational weeklong workshop in nature connection mentoring. For over 15 years she has been designing and directing youth and adult programs at the Vermont Wilderness School.
In recent years Amy joined the board of the national Nature Connection Network, playing an active role in current movement dialogues around decolonization and anti-racism. Amy is of mixed European ancestry. She grew up with attention on challenging inequalities in race, class and gender in our everyday lives. At age 19, she began encountering indigenous people who engaged her with everyday issues of colonization, cultural appropriation and decolonization.
She has humbly continued to ask the questions and seek to make changes creating more equity, a sense of welcome and safety for people of different backgrounds, and a sense of trust and allyship in working together for the children and future generations on this Earth.  
Curious if this workshop is a fit for you?
Contact us at office@vermontwildernessschool.org. To receive email notifications about this program (save the dates, opening of registration, etc.), sign up here.