The Great Blue Heron Community School
This year we are offering two Great Blue Heron programs:
Note: We have determined that we can NOT run a Blue Heron Program on Wednesdays in West Brattleboro.  We hope to do so for 2023-24 school year.
We keep this calendar up to date with weather cancellations and make-up days.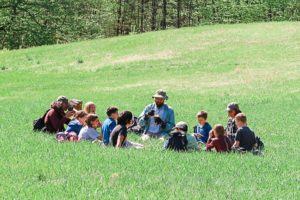 The Great Blue Heron Community School has been running since the beginning of Vermont Wilderness School over 20 years ago.  The program inspires young people to deepen their relationships with the natural world and each other. Youth gain life skills and confidence, guided by an experienced team of instructors. Our approach to nature connection emphasizes outdoor living skills, naturalist knowledge, dedication to community service and social equity, and social and emotional development.