Home
Restoring our relationships with nature, ourselves, and each other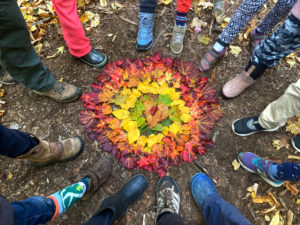 Youth School Programs
Foxwalk Forest School for 5 – 7 year olds is offered each week on Tuesdays (Putney) and Wednesdays (West Brattleboro). Both days may have openings. 
Great Blue Heron Community School has openings! 
TUESDAYS in the 9-12 year old group.
THURSDAYS, for almost any age, may have 1-3 openings.
Visit our pages to register your child.
Upcoming Adult Programs
Nature Connection Mentoring Training with Amy Hyatt
Introduction to Nature Connection Mentoring Sep 30 – Oct 1, 2023
Core Routines of Nature Connection Nov 4 – 5, 2023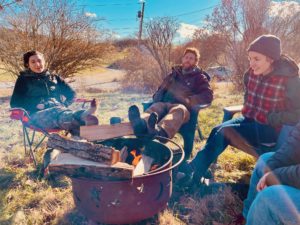 The trainings explore the pedagogical and philosophical frameworks we use at Vermont Wilderness School. 
We think of these as the foundational practices that support successful nature connection mentoring. 
Group size is kept small to ensure space for sharing and discussion. Content is tailored to meet the experience, needs, and curiosities of participants
Affording VWS Programs
SCHOLARSHIPS AND REPARATIONS FUNDS ARE AVAILABLE FOR ALL VWS PROGRAMS.  Thank you to our many donors for their support of these funds. See our Policies section for more information.