The Hunter's Heart – A Hunting Apprenticeship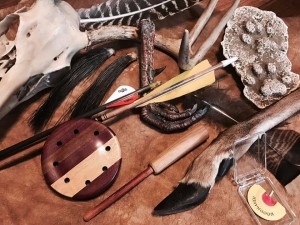 Enrollment: 2021 registration closed. To be notified when registration for 2022 re-opens, complete this short form.
When: 6 weekends in 2021:

March 13-14
April 10-11
June 12-13
August 14-15
October 16-17
December 11-12

Where: Brattleboro, VT and surrounding nearby locations
Who: 18 and up.
Cost: (2021 pricing) $1225 – $1625. Actual per-person cost is $1450. Financial aid available.
If you've never hunted and want to learn, or if you have hunted, but want a different approach, here is a rare opportunity.
We often hear from people that they want to try hunting, but don't know where to start. Are you intimidated or turned off by the dominant culture of hunting? Are you unfamiliar with hunting skills, equipment (including weapons), and regulations? If you actually killed an animal would you have no idea what to do next? These are just some of the common roadblocks separating us from what can be an incredible way to deepen our connection to the cycles of life and death, to our food source, and to the natural world.
By the end of this apprenticeship, you will be prepared to take up hunting on your own.  We'll cover:

Animal tracking and trailing

Weapon safety and use
Turkey hunting
Deer hunting
Awareness & intuition
Butchering, meat preservation, & cooking
About your instructor
Bob Etzweiler started hunting at age 12.  He is not only one of the most passionate hunters you will ever meet, but also one of the most skillful and reverent.  Bob is a longtime teacher at the Vermont Wilderness School, leading both youth and adult programs.  For years Bob has been dreaming up this apprenticeship as a way to share his hunting knowledge and experience, and now it is happening!
Participants will be selected based on their completed application.  Applications are reviewed on a rolling basis until the course is filled.