Why we are replacing the name "Oyase" with "Great Blue Heron"
August 21, 2020
Dear friends,
We are writing to let you know that the Vermont Wilderness School is retiring the name "Oyase." This letter explains why. We hope you will read it, share your questions, and join us in making this important change.
The Vermont Wilderness School's nature connection programs operate in unceded Abenaki Territory, in the homelands of the Elnu and Sokoki Abenaki. We, the current staff and board of VWS, acknowledge the genocide, theft of land, and attempts at cultural erasure which have for hundreds of years been perpetrated by white European settlers upon the Abenaki and all other tribes on this continent and around the globe. The Abenaki still live and embrace their identity, culture, and traditions, in Vermont and elsewhere, and this land is still their homeland. 
Much of the ecological knowledge and earth living skills, as well as some elements of songs and stories, that we have shared in VWS programs has come from the Indigenous peoples who have over a 13,000 year relationship with North America/Turtle Island.  We acknowledge the many ways we have benefited from the skills and approaches which have been shared by— and in many cases taken from— Indigenous peoples.  
How did "Oyase" become the name of VWS's Community School?
The name "Oyase" came from two of VWS's founders, Mark Morey & Luz Elena Morey, who in the 1990s had spent time with Lakota teacher Tony Ten Fingers of the Oglala Oyate.  Tony shared in a workshop that "oyase" means "a burning desire in our hearts to know something."  The word is commonly found as part of the phrase "Mitakuye Oyasin," a phrase often translated as "All My Relations."  Tony further taught that Mitakuye means "the living creation is one being."  Together they mean, according to Tony Ten Fingers, "I have a burning desire in my heart to know how I fit into the Creation which is one living being."  (quotes from Kamana 3 Nature Awareness Trail).  
As VWS's founders discussed what to name the program in 1999, "Oyase" was suggested, asking: "isn't this what we want to ignite in the hearts of all the students?  A burning desire in our hearts to know something?" 
Why stop using the name "Oyase"?
There is a history of white settler-run summer camps and outdoor education programs using Indigenous names and words to name programs, often without permission, collaboration, ongoing relationship, or the participation of indigenous people as participants or staff. (See Notes on Camp: A Decolonizing Strategy.)
While the naming of "Oyase Community School" in 1999 did emerge from a series of interactions between VWS's founders and Tony Ten Fingers, that relationship is no longer active. There is also no current relationship between the program and any other Indigenous person or group.
Taking names, language, or other elements of cultures from Indigenous peoples for our own use is harmful. The responsible commitment is for us to learn the true histories of the Indigenous peoples of this place, to recognize their sovereignty and land rights, and to support their efforts to sustain their cultures.
What will the new name be?
The program is now called the Great Blue Heron Community School. As you may know, this bird has been a special relationship throughout the history of VWS, and is pictured in our logo.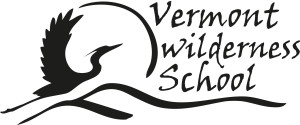 We will no longer refer to the program as "Oyase"— we have already started referring to the group of four weekday programs as the "Great Blue Heron programs." More nuance may be added to this name as we learn and grow!
How can you help?
As with any change, this may take some getting used to. This will be especially true for the children who are currently enrolled and for whom the name "Oyase" is synonymous with how they spend their weekly Thursdays. What we can do as adults is model by committing to the change, and starting right away to refer to the program as the "Great Blue Heron Community School."
This moment is an opportunity to educate children in VWS programs that we are living in Abenaki/ Wabanaki Confederacy homelands and to teach about Native history, land rights and the struggle tribes face to maintain their cultural autonomy. Our children have open hearts and consciences, and they are often the first ones to embrace social justice.
Where do we go from here?
For many years we have been in a process of building stronger relationships with members of the Elnu and the Sokoki Abenaki and learning ways that we can act as better allies to the Abenaki and other tribes of this region.
We will continue to recognize, appreciate and explore the complexities of our relationships to Native teachings and practices, and the relationships VWS has had with Tony Ten Fingers (Oglala Lakota), Gilbert Walking Bull (Oglala Lakota), and other Native teachers. These teachers influenced and helped shape our early years, and we will continue to remember and share the gifts we received from them, while also continuing to re-examine our programming in relationship to our mission, vision, and core values as an organization.
VWS's commitment to taking an active stance on decolonization has been many years in the making. A year ago we hired a group of experts to teach and guide our path forward.  This includes endawnis Spears, Chris Newell, and Jason Mancini, of the Native-owned consulting organization Akomawt Educational Initiative, and Jessica Dolan, a scholar of indigenous and environmental studies.  Stay tuned for more updates on our progress.  
Please be in touch if you have any questions or ideas to share. We are so grateful for the vitality of this community. Together with you, our evolution continues!  

In relationship,
Sam Stegeman, Executive Director
Amy Hyatt, Program Director
Bob Etzweiler, Program Director
The VWS Board of Directors: 
Ingrid Burrows, Rafe Halsey, Shannon Herrick, John Lee, Kalia Lydgate, Jason Morris, Gia Neswald, Alan Roberts, Mishka Viscardi, Rj wplk