Wild Turkeys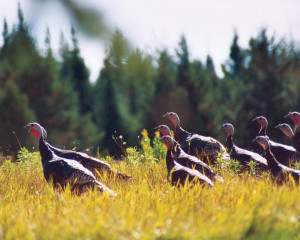 Where: Camp Arden Road, Dummerston, VT
Ages: Youth ages 8 – 15. (Ages under 8 and over 15 considered on a case-by-case basis.)
When:Saturdays, 9:30 am — 3:30 pm. Monthly, October through June.
Cost: Sliding Scale: $640 – $865. Actual per-student cost is $765.
REGISTER BELOW TO RESERVE YOUR SPOT (Registration closed for 2018-2019 session)
Wild Turkeys is a three-season nature connection program for adventurous kids with a passion for the arts of wilderness living. Our instructors have stories, skills, and songs to share, challenges for those who are ready, and games to keep the group alive and wild! We are guided by the combined passions of the youth and the instructors, the seasons and weather, and the unique magic that each day has to offer.
Join us, as we:
Learn fire building, shelter construction, rope-making, navigation, and animal tracking
Build our naturalist knowledge and hone our senses, intuition, and awareness skills
Cook over the fire
Play lots of games!
If you love other Vermont Wilderness School programs — like Otter Camp, Oyase, Full Moon Girls, Earthfriend Camp, Shambhala Camp, or Foxwalk— you'll love Wild Turkeys! (And if you've never done one of our programs, Wild Turkeys is a great place to get started…)
Instructors:
Wild Turkeys is a creation of VWS's very own "wild turkey afficionado," Bob Etzweiler.
Joining Bob will be some other VWS instructors you've come to know and love from: Otter Day Camp, Oyase Community School, and Foxwalk.
Wild Turkeys meets one SATURDAY per month, from 9:30 am – 3:30 pm. 
Dates for the 2018-2019 Season:

Oct 6th
Nov 3rd
Dec 1st
Jan 5th
Feb 2nd
March 2nd
April 6th
May 4th
Make Up Day – May 18th
June 1st
REGISTRATION INSTRUCTIONS:
Send a message to office@vermontwildernessschool.org to be notified when the 2019-2020 session registration opens
Complete the registration form when it is available.
Pay in full, or pay just the $150 (per child) deposit.

Make a secure online payment by credit card or via PayPal in the box at the right –>
OR
Send a check payable to "Vermont Wilderness School" to: VWS, PO Box 2585, Brattleboro, VT 05303.

Click the tab at the bottom of this page: "Complete the VWS Medical Form."
Your spot is secure once we have received your registration and payment.
Any remaining balance is due 3 weeks before the program begins.
Looking for a scholarship?   You can enter your scholarship request in the registration form below.  The deadline to submit scholarship requests is August 1st. Read our scholarship and cancellations policy page for more information.
Questions?  Please contact us at office@vermontwildernessschool.org or call 802-257-8570.