The People Who Belong To The Forest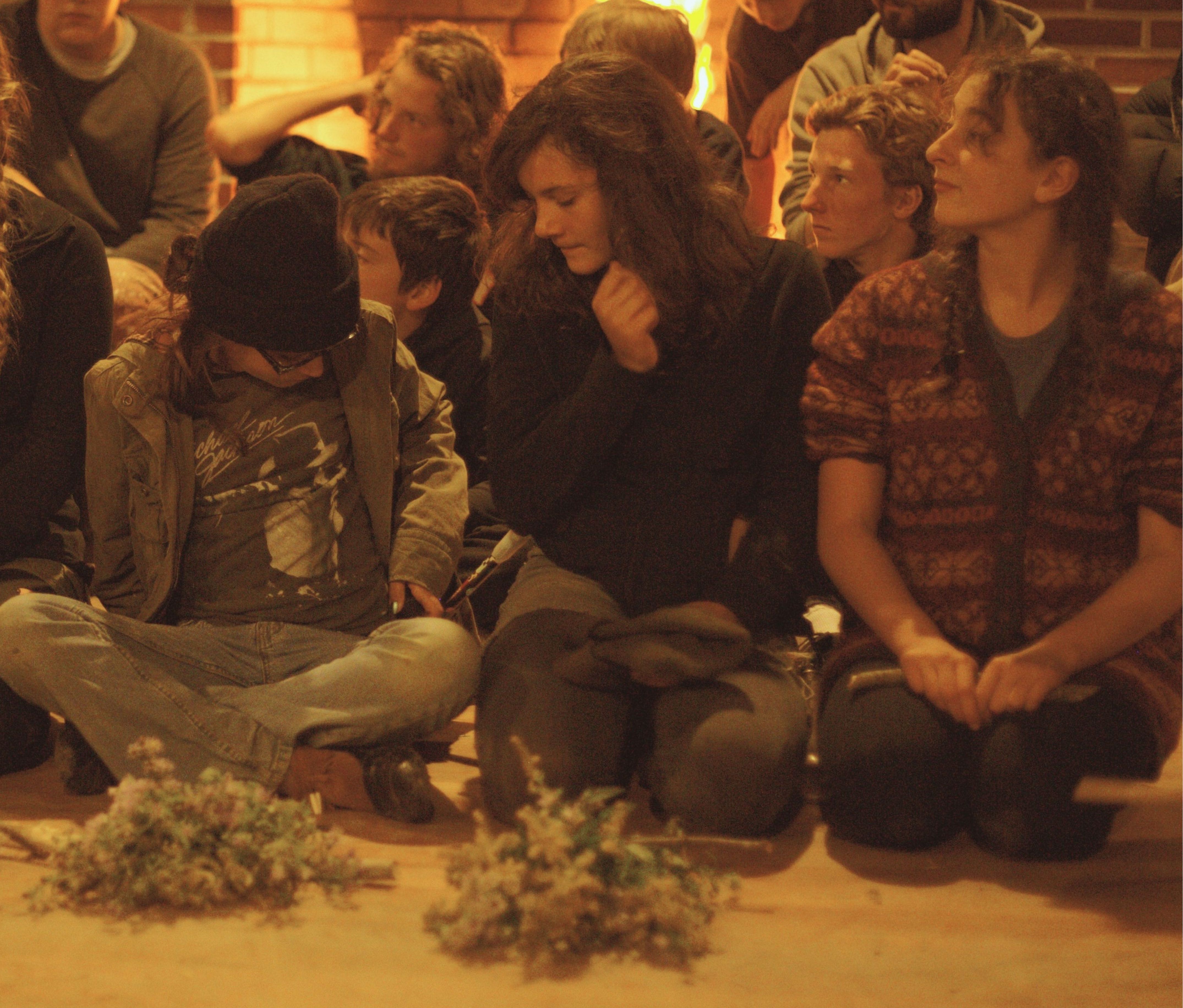 Enrollment: registration for this program is currently closed. To be notified when it re-opens – typically around February 1st – complete the short form below.
When: 9am-3pm, Aug 2 – 6 (M-F), 2021
Ages: 11 – 15 (other ages by permission)
Where: Ft Dummer State Park, Brattleboro, VT.
Cost: $295 – 395 (sliding scale).  The true cost per camper is $335. Scholarships available, see registration form for more information.
This is a place for those who worry that parts of them won't be welcomed by others. Together, we will spend a week immersed in nature, seeking ourselves, and finding how to be "people who belong to the forest".
In many ancestral cultures, if you didn't fit the usual village patterns, it did not mean that you were unwelcome. You would have been honored as an unusual gift: someone who was neither constrained by the village, nor excluded from it. You would have been an edgewalker. The elders would have shared that you were a welcome part of the whole and that there was a place, tucked into the edge between the village and the next realms, for you to discover your gifts. There – aided by the natural world, mentors, and peers – your task was to win an understanding of who you are called to be in the world.
These ancient patterns are worth reclaiming, because they are relevant to the challenges facing youth today; especially those who experience outsiderness. During this camp, we'll follow the trail of these patterns and spend a week connecting, learning what the land has to teach us, playing, and developing our selves.
What will our days look like?
Most of this week will focus on simple enjoyment of connecting with each other and the with the community of life around us. If you've ever attended another VWS program, you'll see the same games, skills practice & lessons, and time immersed in nature. In addition to that, this program will spend a bit of time exploring how people who experience themselves as outsiders can find empowerment, and tender spaces can be made available on request for those who wish to share their experiences of difference with mentors & peers.
Program Director Bio
Evan "Ash" Young's passion as an educator is to help students map & nurture their unique gifts, and especially students who experience outsiderness. This passion arises out of their experiences of being raised in cultures outside the US, claiming their power as a queer person, and winning an understanding of the gifts that come from neurodiversity. After graduating from the Wilderness Awareness School's Anake adult training program in 2015, they have been teaching at Vermont Wilderness School programs since 2017. They also work part-time in the Vermont Wilderness School's office. Ask them about their work as an educator & whole systems designer, equity & accessibility in outdoor education, wildlife trailing, transformative play, Irish mythology, or anything else!
REGISTRATION INSTRUCTIONS:
Registration for this program is closed. Complete the short form below to be notified when it re-opens.
When it becomes available again, fill out the registration form and be sure to click the SUBMIT button. A submitted registration will generate an automated confirmation email with the subject "[Youth Name]'s The People Who Belong To The Forest – Day Camp Registration has been received." Save that for proof-of-registration.
Pay in full, or just the $65 deposit, to reserve your spot. If you pay a deposit, any remaining balance is due by June 1st.  If you have requested a scholarship or opted in to the BIPOC Reparations Fund, payment instructions are in the registration form below. To pay:

Make a secure online payment by credit card or via PayPal in the box to the right –>
OR
Send a check payable to "Vermont Wilderness School" to: VWS, PO Box 2585, Brattleboro, VT 05303.

Click the tab at the bottom of this page: "Complete the VWS Medical Form." The form is due by June 1st.
Looking for a scholarship? Complete the registration form below, indicating your scholarship request. Read our scholarship and cancellations policy page for more information. 
Questions about camp?  Please contact us at office@vermontwildernessschool.org or call 802-257-8570.